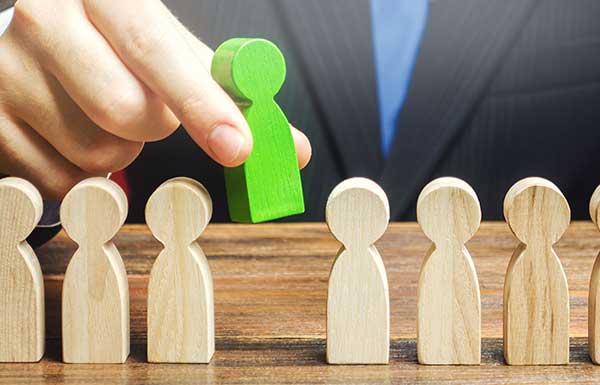 How Background Checks Can Help You Hire Better Employees in the Future
The world has changed since the covid-19 pandemic disrupted our daily life, forcing us to adapt to a 'new normal.' Working remotely has suddenly accelerated, companies have started to reduce staff, and safety has received increased priority in all business fields. Similarly, as business owners, one must adapt to the new hiring process to overcome current challenges and embrace new opportunities.
It is estimated that 96% of business owners and employers now conduct background checks. However, many are not using their full potential to improve future hiring— we at One2Verify have listed four ways to help you improve future hiring with our employment screening services.
1. Make informed hiring decisions
Numerous teams work simultaneously to hire candidates for vacant positions. With the current covid-19 pandemic restrictions, the hiring process is now virtual, i.e., done over the phone or through video meetings. This can cause companies to miss character traits or impressions that would normally be noted since they are unable to meet the person physically. Pre-employment background checks can verify the information provided by the candidate, thus enabling you, as an employer, to make more informed hiring decisions.
For example, there are many instances where identity verification could signal if the candidate uses a false identity to apply for a job. Last year was the worst year in recorded history for identity theft which has increased by 50%. The first step in hiring is to verify the individual is providing you with accurate information about who they are. Once this is confirmed, the rest of the hiring process can proceed.
2. Recruit a more diverse workforce
Inclusion and diversity are top priorities for many leading companies. However, conscious bias in hiring could result in candidates from underrepresented groups being screened out. Using the assistance of a background check provider such as One2Verify, you can ensure proper, consistent screening.
Below are a few simple ways of selecting a background check provider:
● Filter records and make decisions that rely on data and documents you care most about. Using this method, you can reduce unconscious bias in hiring.
● Hiring protocol can be used across all candidates to identify the ones who meet the requirements. This will reduce human bias in hiring and also cut down on discrimination claims.
● Performing individual assessment when a background check is received allows a candidate to explain the accuracy of any negative items that may have been reported. This gives an individual who may be considered a potential employee the opportunity to explain these items before being negatively impacted by them.
3. Efficient, measurable screening process in times to come
Every company has been affected differently due to the pandemic. Some have experienced rapid growth, while others are downsizing. Irrespective of the hurdles, a background check is one of the most cost-effective ways to help your company improve the quality of hired candidates. Comprehensive background checks will also make it easier for your staff or Human Resources managers to find the right candidates. Employing the assistance of One2Verify will help reduce the time spent on candidate screening, saving you time, effort, and money.
4. Improve workplace safety
Thefts and other crimes are on the rise. It is of critical importance that you conduct a background check when hiring candidates. This will improve your workplace safety and directly improve employee confidence. Conducting a background check will help ensure all employees have a safe workplace, increasing productivity.
The world is changing at a rapid pace; ensure you are making full use of background checks in your hiring process.
If you are looking to hire a background check service, contact One2Verify today. Our company offers one of the most trusted and reliable employment screening services in the St. Louis area to improve your future hiring process with background checks that can save you precious time and money.
Also Read Top 6 Myths about Employee Background Verification Services
Also Read Employers' Common Mistakes in Background Verification and How to Avoid Them