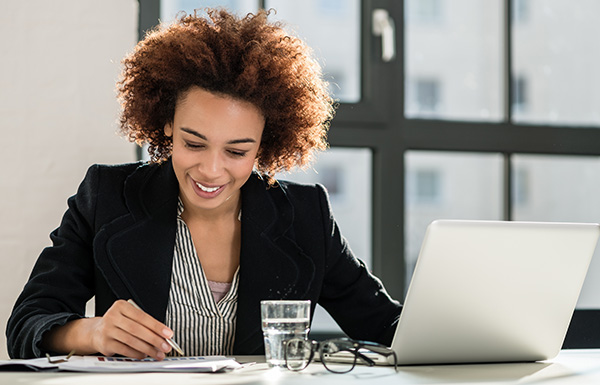 Three most crucial factors for successful background checks
Who doesn't like to expand their business? But one needs to keep in mind that the higher the expansion, the more the risk of getting your business having its security breached. A common reason for this can be hiring the wrong employee.
When a company hires an employee, they usually believe that whatever is presented in the resume is true to their knowledge. Companies should be aware that there might be some discrepancies, and to ensure a safe work environment, the company needs to opt for a background check of the applicant for companies' betterment. Nowadays, various background check companies provide this service to help you get vital information about your present and future employees and help you to identify the right candidate for your organization.
The three most essential things for background screening success for all background check companies are as follows –
Awareness of the Rules and Regulations
Every Country, State, & City may have its own set of rules and regulations for processing any information of an individual. These laws are set to protect the privacy of that individual. Even the storage of the data varies from location to location. For example, records might be kept based on the mother's maiden name as a sign of a unique identifier.
So, one should be well versed and knowledgeable about how the laws take place in every location and apply accordingly.
Thorough Quality Assurance
Accuracy and proper verification play a vital role in background screening success. Sometimes there might be an error or mismatch because the applicant might have a common name, and thus the result may ultimately vary. A good background check company carries out thorough research to ensure that the information gathered is correct for that specific employee. Providing misleading data or missing out on a piece of important information can nullify the benefit of having a background check completed. Thus, the employer needs to use a company that will identify and implement specific quality assurance standards.
Creating a Background check policy
Having a background check policy will help implement it equally and fairly throughout the entire company or organization. It helps in identifying the specific type of background check needed and streamlines the process across the organization. For example, checking the driving records for a driving job post and the credit checks for the financial position.
There should be a defined timeline of the background checks to decide the stages in which the screening process will be carried out and the intervals that can be planned to screen the current employees.
Thus, the employer should follow these three most important things, which will help carry out background screening successfully. To lead to a functional and safe workplace, it is recommended to carry out background checks to help a company or organization make more informed decisions. Finding and selecting the right applicant is an integral part of ensuring the company's future success.
One2verify's background checking services assist businesses in effectively managing complete employment screening processes. We offer a broad spectrum of searches with world-class customer service, including multiple degrees of criminal inquiries, verifications, references, and credentials—request further information.