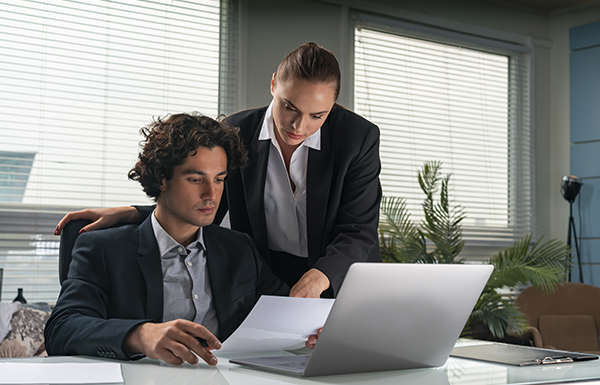 Identifying and Avoiding the Most Common Background Screening Mistakes
Conducting interviewing and shortlisting the right candidate is a comparatively simpler process than verifying that candidate's background. An employee onboarding is incomplete without understanding the employee thoroughly who will eventually be part of the team. Background checks in the workplace have evolved into a role of human resources. While organizations currently conduct criminal background checks on all new employees majority are expanding their services to cover job history, education verification, credit history checks, driving records, and other employment background screening services.
Verification from a reliable background check company is a crucial step that helps know the candidate personally and strengthens hiring decision-making. However, most employers fail to understand the value of background checks and carry out the task at their convenience, which can result in negative consequences for their business. If you want to hire accurately and avoid mistakes, we have curated a few common errors by employers and tips to avert them, including the 5 mistakes in background screening that can affect a business. By avoiding these mistakes and partnering with a reputable background check provider, you can ensure that your business makes informed hiring decisions and protects itself from potential risks.
Mistake 1: Lack of consistent screening policy
Keeping a consistent verification criterion is absolutely essential while assuring candidature for a specific job designation. Some companies use new prospects and checkpoints for different candidates who put them in trouble.
Tip to note: Always set a standard screening pattern and define procedures considering the positions. It supports you in evaluating ideal candidates efficiently.
Mistake 2: Only considering data available on social media
In the modern digital world, many employers rely on the information given on social media platforms. Does it fit into professionalism? Does that information give any truthful indications? Relying entirely on social accounts can lead to discriminating against the candidate.
Tip to note: There are several other ways of obtaining correct information about candidates, which support you in taking the right decisions.
Mistake 3: Taking help from irrelevant information
Nowadays, many businesses are eager to understand candidates' driving history and criminal records. Along with this, documents like character references, licenses, and other similar documents have no relevance to the candidate's ability to serve in a particular position.
Tip to note: To hire a suitable candidate, always look for relevant information that describes the candidate's ability to perform well on the desired profile.
Mistake 4: Referring to incorrect database
Most of the time, inaccurate information about the candidate can lead to a faulty outcome of background verification. The incorrect database can be the outcome of the pace of your background verification.
Tip to note: If you find any uncertain information, it would be better to have an open conversation with the candidate before proceeding further. You can check the information by asking the candidate himself during the discussion.
Mistake 5: Not following the suitable time of verification
If you are not following appropriate timing for understanding employee back records, it can misguide you in finding the best potential candidate. Verifying the candidate's personal information too early, then there are more chances of rejecting potential candidates if you see any problems on their side.
Tip to note: To hire the potential candidate, carrying out a background check at the end is preferred after giving an offer letter. You will get a chance to learn and know more about candidates for potential skills, interests and ideas.
One2verify is one of the best background check companies in St. Louis, serving since 1969. The mistakes and tips mentioned earlier can help you reduce the errors and increase the probability of identifying the best professionals to fit your desired job profile.