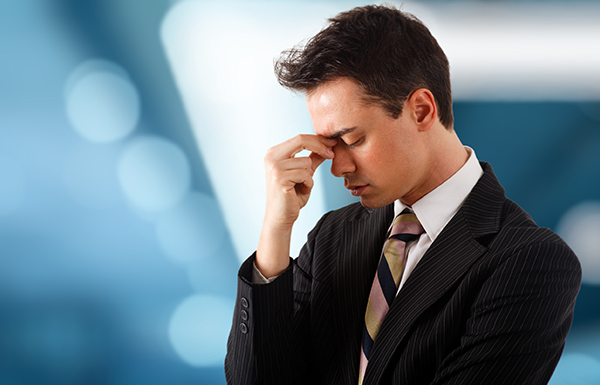 Five Mistakes to Avoid in a Quick Background Check
As we enter a new decade, it's just the right time to ponder how we have been performing tasks and review what policies are working and what needs to be left behind. Background screening has to be an essential part of the current human resource function and hiring process.
Most companies nowadays opt for all-inclusive background checks on newly hired or soon-to-be hired employees. These background checks comprise financial integrity, credentials verification, previous employment history, criminal background, etc. Background check companies have become an integral part of hiring in the corporate world.
Technology has made advancements in the background screening process, but the following is the list of mistakes we think can affect a business during the hiring process. Do not allow your company to follow these common mistakes:
Mistake 1- Only running pre-employment background screening checks
Most companies have now realized the significance of pre-screening of potential employees. Recent reports state that 95% of organizations are conducting background checks on employees. For the most part, background checks are being done as a singular pre-hire screening.
In the future, Human Resource professionals should consider the impact of conducting a single background check that only provides an employer with a snapshot in time. Any employee offense that might have occurred post-hire may be overlooked, leaving a company defenseless with issues related to employee theft, workplace misconduct, or other inappropriate activity. Ongoing and timely monitoring helps in preserving a safe workforce while reducing risk and liability.
Mistake 2- Relying solely on social media for information
Computers may know many things, but you may not want to count on them for responses to make decisions on potential employees. The accuracy of social media accounts is debatable. In some areas, being dependent on social media for the hiring process has become a legal debate on what can and can't be used to evaluate a candidate or employee.
Professional background check companies are compelled to obey strict state/country regulations, which means the information you may receive should be cross- verified by the potential hired candidate and should be appropriate to use in a hiring process.
Mistake -3-Automatically disqualifying anyone with a criminal record
When criminal record(s) are discovered at some stage in a background check, companies must use such information cautiously when deciding to exclude or disqualify that applicant. Employers should perform a personalized assessment, which should have relevant factors, including the gravity and nature of the offense, and the crime's duration. Moreover, there are several states/countries with local laws that call for specific Individualized Assessment.
Mistake-4-Informingemployees that you will be conducting background checks
Last year saw a rise in the high number of lawsuits against various companies. Businesses need to present the candidates with a stand-alone disclosure form expressing that you will be performing an employment background check on them before conducting background checks. It is essential to have a legal signature on the disclosure form before running the employee background check process.
Mistake-5- Not letting candidates know the reason for not hiring them (especially if it's because of the information discovered in a background check)
Delivering unpleasant news may not be a pleasing task; neither is informing candidates about the decision not to extend an offer. Companies should always notify candidates about their decision to not move forward with their application.
Depending on state or federal laws companies may have a legal obligation to inform a candidate of your decision, especially if it was based on information discovered at some point in the background check process. Employers have to allow the candidate a reasonable amount of time to disagree or agree with the findings identified; usually, the tenure is five business days. If the candidate does not react or deny the information, then the employer's decision not to hire remains.
If you are looking for a trustworthy background check company, please contact One2verify for more information and quality services.