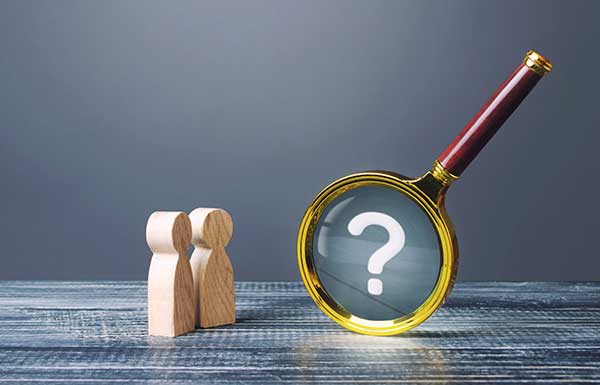 Why your screening company should know your industry
Can two different business projects and the approach for those projects be the same? Then how can employment screening for various industries be the same? A completed background check report should not only present significant details about a company's applicants but it must also be modified and adapted based on the type of industry. Even if a business needs to remain consistent, there are several inimitable guidelines to follow depending on the industry type.
Background check companies dive into the specific information of each industry's position to perform necessary screening checks. Being among the most trustworthy and reputable background screening companies, One2Verify cover the critical aspects of verifications like
Address verification
State/county criminal records verification
Federal criminal records verification
Sex offender (nationwide) verification
Below mentioned are reasons why employment verification companies should understand your industry:
1. Understand Your Industry's Challenges
Every industry has its own sets of hurdles, challenges, and priorities. For instance, in the manufacturing industry, employees are most likely to get into fights or drugs, so safety is paramount, and weekly screening should be considered. Continuous screenings are more common for healthcare industries as it needs heavy regulation due to the possible chances of mishaps. Businesses need to ensure that pre-employment background check companies recommend precisely what their enterprise needs to abide by with the laws.
2. Avoid Wastage of Company time and Money
Hiring a new employee usually costs many dollars for a company. When a job applicant lies about their experience and gets away with it, businesses could waste money and time in training, recruitment, and company funds. So when a company hires the wrong employee, it can seriously drive up the hiring costs. An employee without a lack of proficiency may slow down projects, hurt company culture can even frustrate good employees.
For instance, if the new employee becomes incapable of exceeding job expectations, businesses have to offer costly and time-consuming training. If additional training doesn't seem to work, a firm must restart the hiring process repeatedly. Hiring incompetent employees can have an unconstructive impact on a company's morale.
3. Learning Curve
There are several extensive regulations to follow when it comes to financing. Employee screening procedures dive into educational and employment verification and criminal history or criminal activity checks. Besides, credit reports are a helpful way of in-depth survey information explicit to the finance industry. However, not all credit checks are treated as equal.
Each credit check must be entirely complacent with federal and state regulations. By working with expert background check companies such as One2Verify, firms can get excellent services without any commotion as they already have an understanding of your industry.
4. Limited wait time
One2Verify will verify background checks in the fastest time possible. However, some screening results can take longer depending on a candidates' geographical location, the search's depth, or courthouse operations. With an appropriate pre-employment screening company that understands your industry, businesses need not lose out on an exceptional candidate because of a lengthy screening process. If background check companies are experts in your industry field, the expected wait time for information will most likely reduce, allowing firms to make quick decisions.
One2Verify has experience with various industries and remains informed on an enterprise's nuances to provide the best service possible. Contact us today for more information!