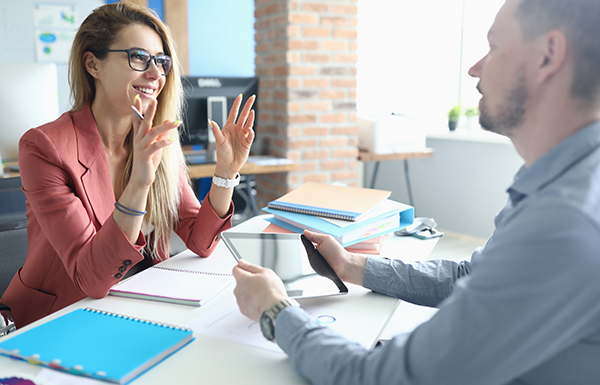 Post-employment background verification is a process that companies use to ensure that an employee has no criminal records or participates in illegal or unsafe behaviour after they have been hired. These tests will go a long way toward ensuring that your staff remains trustworthy. Post-employment screening is a simple way to determine if a candidate has a history of potentially harmful but nonviolent workplace misconduct.
Find out why it's essential to conduct an employment verification background check
after hiring someone for your company or team and take steps to protect yourself and your business.
The reason for this is that hiring individuals with criminal records can lead to financial liability on your part—and potentially even legal action by the state or federal government.
A business that wants to be thorough should establish a program of ongoing post-employment checks. When applying for a job, some applicants may give false information on their resumes or in interviews. Disparities in the original recommendations could be uncovered by an unplanned reference check.
These are the reasons you should conduct post-employment background verification-
1. To Gain Access to Confidential Materials
Regular background checks are essential for numerous reasons, including ensuring that your top executives (and anybody with access to confidential information) continue to meet your company's screening standards. Data breaches, improperly allocated funds, and other occurrences become more likely as a business grows. Maintaining a high degree of security and safeguarding the firm can be achieved by routine background checks of employees with access to this information.
2. As a Preventative Measure Against Possible Harm After the Employment
The results of a background check are no guarantee that there won't be problems with insider threats in the future, and employers shouldn't treat them as such. Theft, fraud, burglary, and aggressive behaviour are all post-employment dangers. There is always a chance that an employee will be convicted of a crime in the months or years after the pre-employment background check, which is why employers should conduct follow-up screenings. Regular inspections can help uncover the possibility that an employee's current situation may have dramatically changed, which could also lead to a potential security issue if they are handling funds or sensitive information. .
3. Criminal Activity by Employees May Subject Businesses to Liability
Employers can protect themselves from legal repercussions from employee offences by doing appropriate background checks. Legal consequences aside, no business wants to have its good name disgraced by association with illegal acts of which it had no prior knowledge.
4. Post-employment background checks can update candidate criminal history feedback in real-time.
Feedback on the candidate's criminal history can be updated through post-employment background checks. The HR manager can use this information in several ways; it may affect an employee up for a promotion, be used to help counsel the employee, prevent the employee from gaining access to sensitive information, or even take disciplinary action, depending on the offence's severity. It could also help prevent a current employee from looking at new opportunities to exploit their position by gaining unauthorized access to funds or information. Such employees leave their positions suddenly, creating a problematic situation for human resources departments. Human resources professionals can learn a lot about a candidate's motivations and goals from their online profiles, such as their use of social media and professional networking sites like LinkedIn. It is common for workers to climb the corporate ladder to further their education. A continuing post-employment background check is conducted to verify the submitted educational qualifications to ensure that only the most qualified individuals are promoted.
5. When Determining If/How to Promote an Employee
Doing a post-employment background check, you can help to ensure that you're promoting the most qualified candidates. When an employee's position or responsibilities are changing, it is in the company's best interest to do a post-employment background check. These are essential tasks that must be carried out by professionals who can provide you with information quickly and accurately. Post-employment screening helps ensure you're entrusting these duties to someone you can believe in.
The services of One2Verify can assist your company or organization in conducting employment background checks. We will help you establish a comprehensive system of background checks that is both effective and legally compliant, protecting your business's image, employees, and customers.