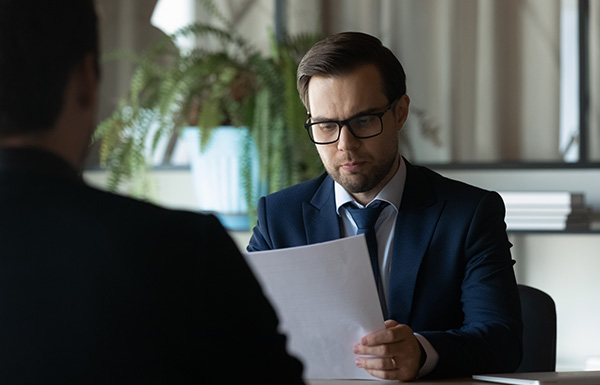 Facts to keep in mind when it comes to employment verification
Are you failing to do a necessary background check before making a new hire? Unfortunately, many job seekers attempt to deceive potential employers by falsifying their resumes to get an advantage over the competition. This is much more common than you may think.
According to a poll, most businesses have discovered falsehoods in the applications of potential employees. It is common for people to make false statements regarding their previous work. As they know without the appropriate work experience, they may be overlooked.
Even though resumes are an excellent method to learn about a candidate's previous work experience, they aren't always accurate. It's common nowadays for someone to make misleading statements regarding their employment history. As a result, organizations undertake employment background checks that involve job verifications on a more regular basis.
To get a job offer, prospective employers must be able to confirm the work history of all applicants. It is usual for employment background checks to inquire about a person's former work to verify that they are who they claim to be. An applicant's previous work experience is essential in determining whether they are a good fit for the position.
On the other hand, checking your employment status can teach you something new.
Below are the most important things to know about employee background verification checks:
What Is Employment Verification?
Employee/employment verification is how an employer checks a potential employee's work history. Verifying a candidate's previous employment history helps to identify dishonest applicants. Employers and third parties like background check companies use employment verification to confirm a job applicant's past employment history.
Rules and laws govern every background check, limiting the amount of data you may utilize to make a recruiting judgment.
Among other things, this type of check can reveal the following information:
Whether or not the applicant worked at the places, they claimed to have worked
Whether the beginning and ending dates of employment at these places are accurate
The job role they held. Applicants may inflate their work duties to gain a better income by exaggerating their previous position or title
If the Candidate can be rehired
What does an employment verification process include?
Performing a complete background check includes examining the applicant's employment history, educational background, criminal record, and credit score. Any company must sign a waiver before legally conducting an employment verification check on a job application. Workplace verification is done by the company hired to do a background check, which reaches out to the applicant's prior employer. If there is evidence of criminal conduct, firms investigate public databases (criminal records). After that, they go over your academic papers to make sure your diplomas and degrees are genuine.
Finally, corporations will do a background check on the individual. They may even send someone to a candidate's home to verify their address.
The length of time it takes to finish a procedure might range from 1 to 10 days. A background check is typically done after an applicant has completed specific interview stages. If a company is no longer in business, a former employee's pay stub, W-2, or other tax papers may serve as proof of employment.
As part of a background check, prospective employers look for the following:
Candidate's public records
Candidate's work history
Education records
Address verification
Employment verification also necessitates:
Proof of employment letter
Payslips
References
Contracts and agreements
Overall, a systematic Employment Check verifies the Candidate's employment history to ensure proof of employment in the past.
Why should you do employment verification?
An employer's fear of a candidate's work history being misrepresented is understandable. Disqualification may also be handed down if an applicant incorrectly represents their past employment history, accomplishments, or duties. Disparities found in the background check of the candidate can help point out any discrepancies.
Here are several of the best benefits of completing a thorough employee verification process:
Make Certain You're Hiring a Qualified Person
Through background checks, you may learn about a potential employee's work history and reputation as a team member. An employment verification procedure might reveal people's current skill level, knowledge, personality, experience, and work ethic. You may be more confident in your hiring decisions when you have this information at your disposal.
Check if the person you're hiring is trustworthy
Candidate misrepresentations and exaggerations are expected during the job application process. Candidates who have been truthful in the recruiting process are more likely to be hired if you check their prior employment with their former employers. Your company's reputation will be protected by hiring an honest person who is competent and morally sound.
Advantages of Employing a Third-Party Administrator/Screening Firm
Using the services of a third-party administrator/screening organization like One2Verify can be beneficial when conducting an effective employee verification procedure when employing a new employee for your firm.
Comprehend the compensation quandary
Salary negotiations are commonplace when hiring new employees. Resumes with inflated job titles may lead to higher salaries for job seekers. Employers should investigate a candidate's past employment history to avoid any legal complications in the future.
How to Find the Right Company to Do an Employment Verification Check for a company?
If you're searching for a background check business that can execute several sorts of employment background verification checks and conduct in-person interviews with references, seek one familiar with the regulations governing such background checks.
When it comes to job verification, we at One2Verify go above and above to ensure that everything is done within the applicable guidelines. We also provide various job verification services based on your requirements. Contact us to learn more about our customized background check packages for job verification purposes.