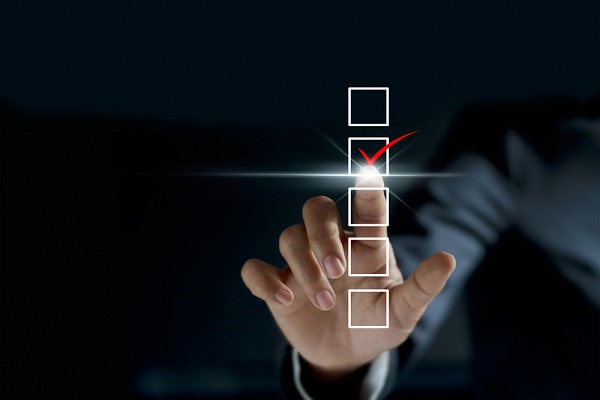 Do you need a background check service to help you choose the right one? With many available options, selecting the best background check service can be daunting. You want to ensure that you make an informed decision based on accurate and reliable information. To help you in your quest, we've compiled the top 5 tips for choosing the best background check services. Let's dive in!
Tip 1: Determine Your Specific Needs
Before beginning your inquiry, it is essential to define your precise needs. Consider the information you must collect and the objective of the background check. Do you seek employment history, criminal records, credit reports, or additional information? Identifying your requirements will assist you in selecting a background check service that aligns with your objectives.
Tip 2: Comprehensive and Accurate Information
Accuracy and reliability are paramount when it comes to background checks. When choosing a background check service, you must prioritize the quality and accuracy of the information you receive. When searching for a provider, find one that offers diverse search options. This should include criminal records, employment history, education verification, etc. To make well-informed decisions, you must have accurate information you can rely on.
Tip 3: Compliance with Legal and Ethical Standards
Ensuring that the background check service you select adheres to legal and ethical standards when handling personal information is essential. Make sure that the service you're using follows all the necessary data protection and privacy regulations. It's important to ensure your personal information is handled with the utmost care and in compliance with the law. By selecting a service that values privacy and upholds ethical standards, you can rest assured that your interests and those being checked are safeguarded. It's a smart move that brings peace of mind.
Tip 4: Fast Turnaround Time
Background checks frequently require immediate attention. Whether in a hiring process or considering a business transaction, waiting weeks for results can be frustrating and potentially costly. Consider using a background check service with a quick turnaround time, preferably within a few business days. You can make timely decisions if you have prompt access to information.
Tip 5: Data Security and Privacy
Background check services deal with confidential personal information, so data security and privacy must be prioritized. Ensure a service has robust security measures to safeguard user data before selecting it. Look for services that use encryption and adhere to stringent protocols to protect your data. In addition, please review their privacy policies to ensure they will not share or sell your information. A reputable background check service will prioritize the security and confidentiality of its users' data.
In conclusion, choosing the best background check service requires careful consideration of various factors. Following these top 5 tips, you can narrow your options and select a service that meets your needs. Conducting thorough background checks will empower you with the information you need to make informed decisions and ensure the safety and well-being of yourself and those around you.

Ready to choose the best background check service? Look no further than One2Verify! Visit our website at www.one2verify.com to discover a comprehensive and reliable solution for all your background check needs. Take advantage of the opportunity to make informed decisions and ensure your safety. Click here to start with One2Verify today!