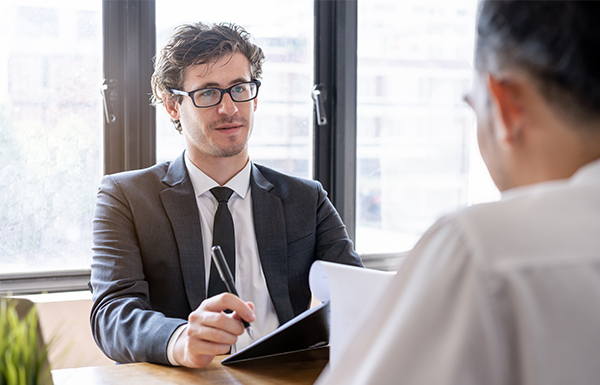 A person's criminal past can be confirmed by a criminal record check. Companies and people who care about the security of their employees and neighbors often take this step. What are criminal record checks, who needs them, and how are they done? All these questions and more will be answered in this comprehensive article.
What is Criminal History Verification?
A person's criminal past can be verified by conducting a "criminal record check," a type of background check. The verification process usually entails looking into the applicant's criminal record. Law enforcement agencies keep this file, which details arrests, charges, and convictions.
A Brief Overview of What May Be Found in a Criminal Background Check
Any arrests, charges, or convictions will appear in a background check for criminal activity. The details of a background check for criminal activity may vary according to the nature of the investigation and the applicable local legislation.
The following are examples of potential information found in a criminal background check:
An individual's criminal history may include any misdemeanour or felony convictions made public through a background check. Assault, theft, drug offences, and other similar acts may fall into this category.
Background checks can reveal whether a person has been arrested for a crime, even if they were found not guilty in court.
If there are active warrants for an individual's arrest, this information may be revealed in a criminal record history check.
Criminal history checks can disclose whether someone is on a registry for sex offenders.
Depending on the specifics of the search, a criminal background check may turn up information about a person's history of traffic violations like DUI or reckless driving.
Certain criminal background checks may only provide conviction information, while others may reveal arrest and conviction records. Furthermore, local and federal rules governing the release of criminal records may restrict the information that appears on a criminal background check.
What is The Time Required for a Criminal Record Check?
Several variables can affect how long it takes to finish a criminal history verification. The responsiveness of the authorities or organizations providing the relevant information is essential, as is the sort of check being performed and the number of jurisdictions being checked.
A typical criminal record check can take a few days or weeks to finish. International or multi-jurisdictional searches might add weeks or months to the duration of a background check.
The amount of information asked can also affect how long it takes to finish a criminal background check. Certain background checks, like those for criminal records, can be completed in days. In contrast, others might take weeks, like those that investigate a person's civil records, job history, and educational credentials.
To What Extent Do Criminal Records Searches Go Back in Time?
Some factors determining how far back a criminal background check can include the jurisdiction in which the review is being performed and the type of check being performed. In most cases, seven years' worth of criminal records is examined during a background check.
While most criminal background checks only look at the previous seven years, there are exceptions. Some federal background checks, for example, may reach back as far as ten years; in other cases, like those involving security clearances, they may reach back even further.
In conclusion, verifying an individual's innocence through a criminal background check is crucial for securing communities and businesses. The background check results should be used responsibly and for no other purposes than those for which they were originally gathered. Seek the advice of an attorney or get in touch with the agency performing the check if you need clarification on criminal record inquiries.
If you're an employer or organization looking to conduct criminal background checks on potential hires or applicants, don't hesitate to contact One2Verify today. Our team of experts can provide comprehensive and reliable background screening services to help you make informed decisions and ensure the safety and security of your workplace. Contact us now to learn more and get started!