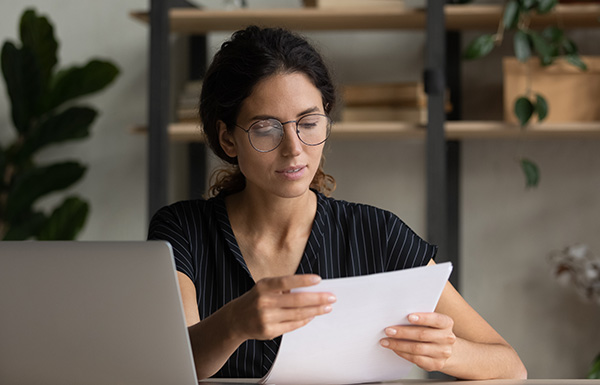 Finding and Closing the Gaps in Your Background Check Program
According to AccruSource, in more than 45% of cases, screening and background checks show a discrepancy when compared to the information furnished by applicants. This only proves the importance of background verification checks. Moreover, the ever-evolving employment market demands newer and more comprehensive employment screening services. After all, no company wants an unsuccessful hire. Besides, companies need to strive toward improving safety at their workplace and comply with fair hiring protocols while reducing the risks of possible lawsuits or malpractices.
As an entrepreneur or a Human Resource executive, you need to ask the question:
Is the existing policy on employment screening services effective in avoiding potential risks?
Evaluating the original scope and reach of your policies is important, and for this, you need to ensure that all the blind spots are covered. Here is a quick look at some of the potential risk areas for companies looking to hire.
Location
Local, regional, or international, background screening is essential to all hires and must also be a norm when recruiting for offices with varying locations. Keeping your background checks consistent, irrespective of the geographical location of the employment, ensure can help you avoid any potential violation of policies that may result from false background information furnished at the time of hiring. Background verification checks for workers abroad might entail calling upon searches through international databases. A thorough verification process will prevent risks of international hires who may have criminal histories.
Not just for the direct employees
The onset of the global pandemic has reinforced the need to establish extensive pre-employment screening, and this need not be restricted to direct employees. Background verification is equally necessary when it comes to employees of external service providers like contractors, suppliers, consultants, or even temporary hires. Though this practice is new, it helps to understand the credibility of entities linked to your enterprise, working externally.
Pre-hiring screening is no longer enough
Ensuring that your workplace is a safe place to work is critical to any successful organization. And so, performing pre-employment background verification may prove ineffective for employees who have been retained for a long term. To avoid unforeseen risks and uncertainty, persistent background verification has become necessary to check cases of negligent retention (where the actions of an employee committing violence, theft, fraud, harassment, or misbehavior has been overlooked by the employer). For instance, business owners in the could be responsible for negligent retention of employees who are on parole for a previous offence. Performing regular background screening prior to an employee's review is good a great practice that can prevent promoting or rewarding an employee that may actually be a liability to the company .
Special screening programs for special cases
According to SHRM, about 19.2 million workers are under the influence alcohol on the job. Another statistic reveals that almost 21 million in the USA are addicted to at least one form of substance abuse. HR departments, therefore, need to create special alcohol and drug screening processes to protect the sanctity of their office spaces from being adversely affected by someone with a drug or alcohol problem. Furthermore, with the greater frequency of remote working trends in recent times, there is always room for additional verifications and reference checks to tackle issues related to inefficiency, losses of productivity damages and injury risks at work.
To protect your business, better hiring practices must be put in place. You may have found what looks like the perfect candidate for the job but without a complete background check, you may risk hiring the least qualified candidate instead. Better hiring can be achieved by filling gaps in your employment screening policies through One2Verify's employment screening services that will help you assess your applicants successfully.