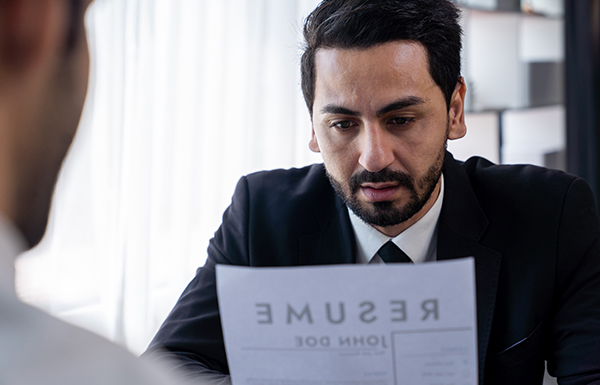 The technology sector is one of the world's most dynamic and rapidly expanding markets. It's a cutthroat industry that requires creative thinkers to always develop new technology that can revolutionize businesses and enhance people's daily lives. However, the industry's fast-paced nature makes it difficult for companies to find qualified candidates. If you hire the wrong person, it could have a major impact on your company's success. That's why every tech company needs to invest in a reliable background check service.
In this blog post, we will discuss the most common hiring risks in the tech industry and how to avoid them with the help of employee background check services.
False Claims on Resumes
The frequency of misleading claims on resumes is a major threat to the IT business. Many people applying for jobs will stretch the truth about their qualifications to stand out. There could be major issues in the future if these assertions turn out to be false.
A resume's authenticity can be checked using an employee background check agency. This involves checking their references, resume, and any certificates or licenses they may need. Through thorough background checks, companies can verify that they are recruiting someone with the necessary skills and experience.
Technical incompetence
Professionals with technical expertise who can think creatively and develop game-changing solutions are in high demand in the tech sector. Inadequate technical knowledge can save time and money by causing mistakes and delays in production.
Pre-employment checks for technical competence can help avoid this problem. These tests can be tailored to certain positions and offer objective information about a candidate's potential success on the job.
Lack of Cultural Fit
Technical proficiency is one of many criteria to be considered when choosing a candidate. The importance of teamwork and collaboration in the tech business highlights the need for a good cultural fit among employees. Employee morale, productivity, and harmony can all take a hit if you hire someone who doesn't mesh well with the rest of the team.
You may prevent this by including current staff in the hiring process. Get their thoughts and feedback to ensure the candidate's ethics and work ethic mesh with the company's values.
Also Read : avoid these background screening errors: tips for a successful screening process
Criminal History
Businesses have a responsibility to the safety of their staff and customers. The organization and its employees may be at risk if a candidate with a criminal history is hired. However, without a comprehensive background check, it can be difficult to discover an applicant's criminal history.
Services that perform background checks on potential new hires search federal, state, and local criminal records. Employers can benefit from these checks since they provide information on past or present criminal activity.
If you're looking to minimize hiring risks in the tech industry and make informed hiring decisions, contact One2Verify today. Our employee background check services can provide valuable insights into a candidate's employment history, skills, criminal history, references, and cultural fit. Contact us today to learn more and start making safer and more informed hiring decisions.