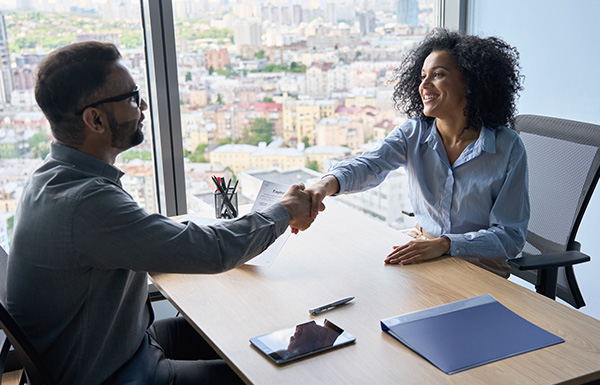 There are many vital ways in which small businesses differ from their more prominent corporate contemporaries. They're quick on their feet and always put efficiency and economy first. In today's fast-paced world, it's not unusual for a single decision-maker to be spread thin over several competing priorities. Due to a lack of flexibility in their background screening needs, smaller businesses often make decisions based on cost and response time.
You can't afford to make this blunder if you're a CEO or business owner. In an era where hiring quality personnel is equally important to small businesses as attracting new customers, having a reputable background check partner who interacts with candidates and gives data to assist in discovering the right talent for the role is vital. Therefore, when selecting a background check provider for your business, it is necessary to go further than pricing and features.
It is essential to consider a few delicate but sometimes overlooked factors to identify the "best-fit" employment verification background check screener for your firm.
Top Concerns You Should Raise with Your Employment Verification Background Service
Does the organization doing the background check have consistent funding and management?
Think about how long the provider has been serving the business and whether it has ties to groups that lobby for stricter background check laws. This is essential for a service provider to adapt to shifting market conditions and to expand their screening capacity as your company grows quickly. Investigate the provider's leadership team to learn about their experience and track record.
Does the service provider have a dedicated team of compliance specialists?
The use of consumer data in the employment verification background check process is heavily regulated by the Fair Credit Reporting Act (FCRA) and other state and public legislation. The companies you contract with for screening services must follow all applicable rules and laws. If you're a small business owner looking into background check services, be sure they're on top of any legislative changes affecting your operations and have procedures in place to assist you in complying with any new rules. Find out how the service provider follows changes in the law in your area.
Which types of background checks are offered?
The following background screening choices can serve as a jumping-off point for small business owners considering which background check is best for their personnel.
· Criminal records
· Driving records
· Credit Report
· Drug test
· Sex offender status
· SSN validation/work eligibility
· Education records
· References
· Customized Checks
The Time Required for a Turnaround
The duration of a background check is commonly referred to as the "Turn Around Time" in the industry. Depending on the specifics of the inspection, the time required to complete it can vary greatly. Ensure the company can provide the background checks in the time frame you need.
Determine the following data:
- How long does it typically take them to respond?
- How long does it take to complete a task?
- Are you assured of receiving all the required data within a specific time frame?
It's in your best interest as a stakeholder to ask qualitative questions about the experience and expertise of any possible background screening partners before committing to working with them. Stay away from the "cheap" trap that could jeopardize your company's success. Do your research to identify the "best fit" background check partner who can aid your small business in developing a world-class hiring procedure in hours rather than days.
You can get assistance from One2Verify. Incorporating a simple and fast method for doing small business background checks allows you to save time and get your team up and running more rapidly. Please get in touch with us about our job background check packages.