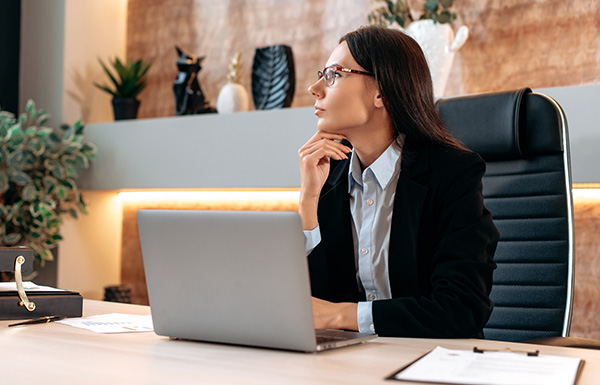 Do you operate a reputable business or group? Are you continuously looking for new staff to bring on board? But how can you tell if the people applying for your positions are qualified? Do you have security measures in place that include a review of potential employees to ensure the safety of your workplace? To answer these questions and achieve these goals, business owners often use employee background check services to learn more about potential hires before committing. Verifying a candidate's current and previous addresses is crucial to any comprehensive job background check.
Address Verification's responsibility is to confirm that the address given by the applicant is accurate. This simple step increases your trust in the candidate while decreasing the risk of identity theft or fraud. Businesses need to be able to communicate before, during, and after employment, so address verification is an important step.
Reasons Address verification needs to be conducted
For legal and financial reasons, you must verify all prospective employees' identification and work eligibility.
Protect your company's sensitive information from job applicants who might have misrepresented or falsified their information which can be identified in advance and possibly avoid any future legal trouble.
Before conducting other background checks, it is important to confirm that the address provided is accurate so that eligible applicants are not incorrectly flagged or associated with a person with a similar name.
Address verification can also provide a glimpse into the candidate's history, are they more transient or do they show signs of longevity.
Details Checked in a Standardized Address Verification Check
Address Existence
The primary goal of the address verification is to determine if the candidate has given the company an accurate address. A check is made to determine whether the applicant's address is valid.
Duration of Stay
The length of time the candidate claimed to have lived at each residence is another detail thoroughly checked during the address verification process. For example, if the potential has stayed in several different locations, then you may want to inquire about the reasons for moving so often.
Ownership Type
Verifying a person's address, along with the type of residency they had at a property, can also add additional insight. Did they own or rent the property they resided at? This could be an important question as additional background checks may reveal other information associated with that property.
To get reliable details on the potential job candidates, you need to take appropriate and efficient steps, including verifying their current or previous employment and address.
One2Verify can provide address verification or other background check services before onboarding a candidate.