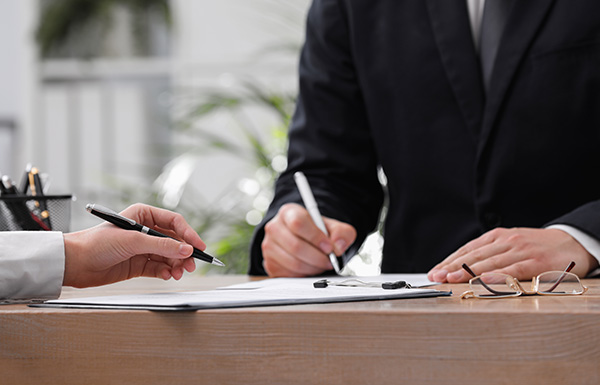 Right ways to Conduct an Accurate Background verification
The environments for job seekers have changed dramatically recently. It has never been more vital for organizations to follow a rigorous and thorough employment background verification as it is today. Employee background verification check has slowly become a new norm before hiring a suitable candidate. The likelihood of a negative hiring is at an all-time high, as the number of job candidates who do not accurately describe themselves on their resumes is on the rise.
Any organization should have a uniform and fair employment verification policy that verifies every candidate's background, regardless of the position they apply for, for the organization's best possible safety and efficiency.
To make sure there are not any barriers when it comes to hiring, here are some of the tips to get the employment verification process right which can be helpful to your company or organization:
TRANSPARENCY WITH CANDIDATES
Whatever the outcome of your employment verification is, always be open with the candidates about it. You must advise them of your findings and provide them with an opportunity to explain and justify themselves if anything appears to be suspicious. It is critical to ensure that the background verification process benefits both the company and the employee and that both parties have a positive experience.
PARTNER WITH A REPUTED BACKGROUND VERIFICATION AGENCY EXPERTS FOR BACKGROUND SCREENING
An employment verification background check is essential, and thus, one needs to work with the ISO verified companies as they follow the standardization process in screening services. Additionally, it is recommended to select experienced and reputable vendors.
NECESSARY ACTIONS NEED TO BE TAKEN AS PER THE BACKGROUND VERIFICATION CHECK RESULTS
Regardless of the results affecting the applicant's qualification, one needs to take the required actions. The background verification need not just be conducted for the sake of it.
REMEMBER TO HAVE YOUR LEGAL ADVICE IN PLACE
Background checks can reveal sensitive information, and in some areas, certain information cannot be gathered through a background check. Every company or organization should consult an attorney to ensure that your entire hiring process meets all guidelines and requirements.
USING BACKGROUND CHECK SERVICES WHICH ARE FCRA COMPLAINT IS ESSENTIAL
The Fair Credit Reporting Act (FCRA) turns out precisely what you can and can't do with credit information during a background check. This document gives a good overview of how the data should be handled from the candidate's perspective.
Although the FCRA governs nearly all background checks, you should be aware that different regulations may apply depending on your locality and state. For example, while it is legal in some areas to do credit and criminal background checks on any employee, these checks are not permitted in others.
Thus, by following these simple yet valuable tips, you will be able to get your employment background verification right that will allow you to hire an appropriate candidate for your organization.
If you're searching for a background check business that can execute several sorts of employment background verification checks, seek one familiar with the regulations governing such background checks.
When it comes to employment background verification, we at One2Verify go above and above to ensure that everything is done within these guidelines. We also provide various job verification services based on your requirements. One2verify's background checking services assist businesses in effectively managing complete employment screening processes. We offer a broad spectrum of searches with world-class customer service, including multiple degrees of criminal inquiries, verifications, references, and credentials—request further information. Contact us to know more about our customized background check services.