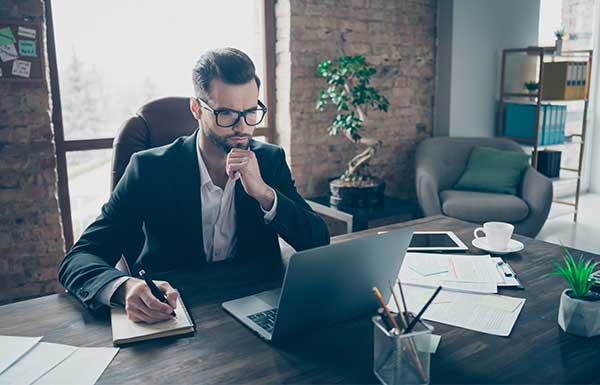 Difficulties faced During COVID-19 in Conducting Background Checks
Employment background screening has been disrupted as employers adapt to the ongoing COVID-19 pandemic. With many employers pulling back on hiring, now is not the time to reduce your background screening process.
Below are some of the challenges that employment background screening faces during COVID-19:
1. Remission Post-Hire
A probation period is quite normal for most companies; it is also a period when the employer assesses the employee's performance and suitability to carry out new roles. The probationary period usually lasts for around three-six months long, which can be extended when/if required. This is because there is not enough face-to-face contact due to the extended lockdown phase with COVID-19.
Companies may need some amendments in their contracts if the probationary period is not customary across all organizational roles. On the other hand, it may be worth considering the amending of employment contracts to commence a rescreening at the end of a particular probation period. Alternatively, on a return to the office, once lockdown and COVID-19 restrictions are eased, it will give employers a chance to recheck information that was screened and re-run checks that did not go through a completed verification process earlier.
2. Rescreening Your Existing Workforce
Do you hold an updated information sheet of all your employees, including some employees who have access to confidential or sensitive information? Have you considered vital risk positions? Do you think you should rescreen those employees? Well, most firms may have never screened a company's workforce before, or even if the employees have been screened earlier, it may have been quite a long time ago when they first joined an organization.
There has been an amplified focus on how companies unwittingly reduce security protocols that can lead to increased risks, particularly around data and systems. There also needs to be an increased focus on information security with the larger workforce now working from home. With the current working situation and businesses being at a vulnerable stage, rescreening the existing workforce should be considered a vital tool for risk management.
3. Courthouse, Academic Institutions, Labs Closures
Background check companies; may have to work with courts, academic institutions, and labs to verify if the submitted records are accurate. With schools functioning online and workforces being reduced, it is impossible to expect the same accuracy of reporting. Numerous states and communities have issued " stay at home" notices; most courthouses have temporarily stopped scheduling or have limited accessibility for public records searches. A closure on courthouses, academic institutions, and labs can make it difficult for some employment background check companies to provide accurate information on employees to firms.
4. Making Changes To Your Standard Processes
Most employment background check companies verify information at source, and it remains the best way to conduct verification. Temporary changes to verify employment history; such as asking, candidates to provide supporting documentation up-front can help confirm the accuracy within the reporting process. These checks can constantly be reworked if/when the source reopens or returns to normal operations.
Is your company still following the standard employment background verification procedures amid COVID-19? Contact One2verify today for verification services.