Pre-Hiring Verification vs. Post-Hiring Verification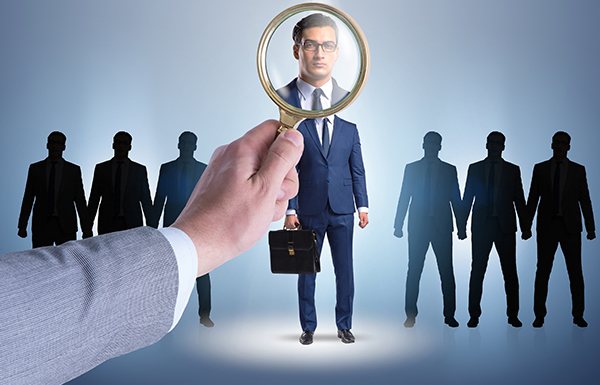 The current job market is filled with job seekers looking for any job opportunity and will go to great lengths to secure a job even if they are no completely honest with the information they provide on an application. Employing someone without appropriate or accurate background verification can be costly. Hiring someone takes time and effort away from other tasks so it is important to hire the right person from the start so you don't end up in a continuous circle of replacing employees. Overlooking professional employment background verification can directly affect the business bottom-line. By hiring someone with a poor background you risk wasting money on attracting new applicants, training, loss in productivity and possibly missing out on the perfect applicant because the wrong person was hired in front of them.
Pre-hiring verification
The most important step in hiring is to separate the good applicants from the poor ones. Those job seekers that may be desperate to find employment may edit or provide false information to match the specific job description. Poor applicants have often been turned down before and have learned how to hide or manipulate their resumes with false or exaggerated job information, employment dates, and past experiences.
How does One2verify help in pre-hiring verification?
One2verify can provide you with accurate historical data so that you can confirm the reliability of the candidate's resume for the company. We carry out a sequence of checks that support credentials and details of the job applicant's resume. We can verify and provide you with accurate name verification, SSN, date of birth, address verification, a nationwide state felony, and misdemeanor arrest/conviction record, a nationwide federal felony, ordinance violation arrest, etc. All backgrounds go through a detailed systematic and thorough check. Additionally, as a part of pre-hiring verification, we also cross-verify information associated with previous jobs, that may be available including salary and recommendation letters.
Why is Pre-hiring verification necessary?
Pre-hiring verification is essential for businesses and helps you to streamline your hiring process by allowing you to make more informed decisions while hiring. Through the employment background verification process, companies can achieve reliable, trustworthy employees and save costs by not having to continuously repeat the process of hiring and training again for the same position.
Post-Hire employment background verification
A business's reputation can be dramatically impacted by employees who are being considered for higher positions which may give them access to sensitive, critical and confidential information. Abusing and misusing personal or corporate information could create enormous losses for any corporation if the wrong employee is given access to this information without an updated background check.
How does One2verify help in post-hiring verification?
The simplest and most economical way to avoid any potential losses is to simply have an updated background check. Through post-hiring verification, businesses can keep track of employees' activities during their term of service with an organization. One2verify can perform a timely assessment and evaluation of current employees to help ensure that you have the most up-to-date and accurate information before promoting or granting additional access to a current employee.
Why is Post-hiring verification necessary?
Post-hiring verification is not an uncommon process as it is often a continuing requirement for those who come in contact with specific individuals, or to those who may need to be granted additional security clearance so they can have access to sensitive information. While these are the most common reasons to have a post-hiring verification there are many other reasons why this service is often overlooked. An updated background check can uncover any error or items that may have been overlooked during the initial hiring process post-verification process also gives you an accurate overview of an employee's current background. Being proactive is always the best approach, often businesses and co-workers who have been negatively impacted by someone often state they had "no idea" of a person's current situation and had they known they would have done things differently. Unfortunately, this reactive response means it is too late to do anything about a situation that could have been avoided with an updated background check.
Benefits of Pre-hiring Verification and Post-Hiring Verification
Pre-hiring verification checks can display criminal and legal history and inspect employees driving records, education, and more to help determine if they considered
Pre-hiring verification is far more common and universal; almost all employers rely on verification to ensure that only the best and reliable candidates are hired.
potential employees.
These pre-hiring checks are essential because it allows employers to make an informed hiring decision. Hiring an unreliable candidate can do more than waste time and resources. It puts the employees and customers at risk while also tarnishing a firm's goodwill.
A significant contrast to pre-hiring verification, post-hiring verification services examine existing employees and their backgrounds. Such standard reviews help to ensure that you have the best people in their current positions which helps reduce the need of hiring new employees in the future.
Even when a firm hires good people (based on what information was provided), an unexpected situation can still take place at some stage during the employment tenure. If a business is unaware of such issues, it could have a dramatic and negative impact on a business.
Conducting regular post-hiring verification checks help businesses keep track of employees and hold them accountable for any conduct that could have a negative impact on their abilities to perform their duties without prejudice throughout their tenure.
Both forms of verification checks are advantageous and favorable for companies. Verification processes assure that businesses have the best employees. To employ the best and most reliable employees for your company with pre and post-hiring verification services from One2Verify.